Welcome to the Niagara Crossing Hotel & Spa, the premier boutique hotel just minutes from Niagara Falls. Whether traveling to Niagara Falls for business, leisure, or simply a special occasion, we offer each guest a comfortable at home experience. With special attention to detail and excellence, the décor of our guest rooms and suites offers the precise balance between elegance and comfort.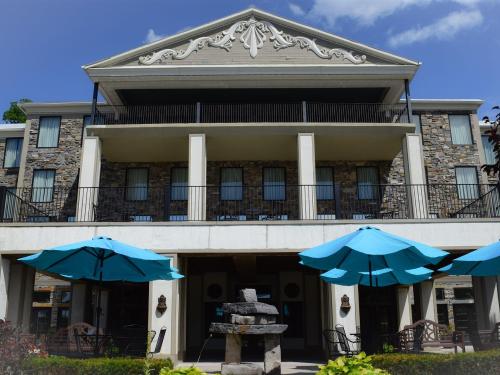 Our History
Guests may be surprised to hear that in 1812, the grounds of our hotel marked the launching point of America's invasion into Canada. Though the world is a very different place today, the Niagara Crossing Hotel & Spa maintains both the aesthetic charm of Lewiston and the old-world tradition of excellence in lodging service.
The Niagara Crossing Hotel & Spa's mission is simple: We strive every day to provide the consummate experience for visitors to the Niagara Falls Region. The Niagara Crossing Hotel & Spa offers superior amenities and service so guests can experience the grandeur of the Niagara Gorge in a comfortable, casually elegant setting.
Our Mission
The Niagara Crossing Hotel & Spa pride themselves above all else on the unsurpassed quality of service that we provide to our guests each and every day. Our goal is to have each and every guest who joins us here at Niagara Crossing to feel as if they are truly a member of our family. This can only be accomplished through the combined efforts of our staff members. The staff and management of Niagara Crossing have decades of hospitality experience in locations across the globe, and that experience combined with a personal commitment to Niagara Crossing quality of service result in an unparalleled environment for our guests and team members.