Welcome to Niagara Crossing Hotel & Spa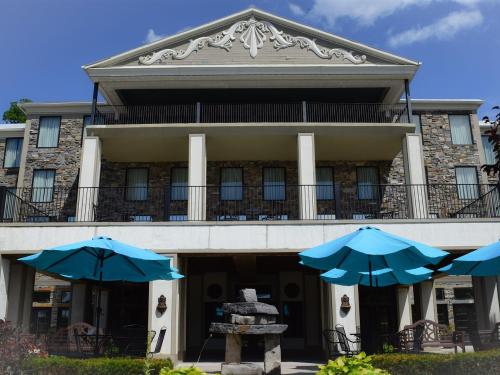 Welcome to the Niagara Crossing Hotel & Spa, the premier boutique hotel just minutes from Niagara Falls. Whether traveling to Niagara Falls for business, leisure, or simply a special occasion. We offer each guest a comfortable at home experience. With special attention to detail and excellence, the décor of our guest rooms and suites offers the precise balance between elegance and comfort.
Our History
Guests may be surprised to hear that in 1812, the grounds of our hotel marked the launching point of America's invasion into Canada. Though the world is a very different place today, the Niagara Crossing Hotel & Spa maintains both the aesthetic charm of Lewiston and the old-world tradition of excellence in lodging service.
The Niagara Crossing Hotel & Spa's mission is simple: We strive every day to provide the consummate experience for visitors to the Niagara Falls Region. The Niagara Crossing Hotel & Spa offers superior amenities and service so guests can experience the grandeur of the Niagara Gorge in a comfortable, casually elegant setting.
Services & Amenities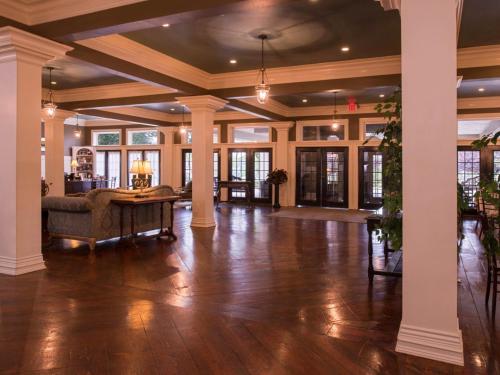 67 Elegantly Appointed Guest Rooms
Private Bathroom in each Guest Room
5,950 Square Feet of Meeting and Banquet Space
Continental Breakfast
Complimentary WIFI
Pet Friendly
Hotel Fax and Copying Services
Smoke Free Environment
Daily Housekeeping
24 Hour Front Desk
Room Policies
Guaranteed Reservations:
To reserve a room, there must be at least 1 guest 21 years or older present in the room. To guarantee a reservation a valid credit card is required at time of booking. A valid photo ID is required both for the check in process, as well as being a necessity to process a credit card.
Room Occupancy:
Room rates are based on double occupancy. A $10.00 per person fee will be added for guests 12yrs old and up, for Triple and Quadruple Occupancy
Check-In/Check-Out:
The Hotel's Check-in time is 4:00pm. A request for an early check-in will be accommodated based on availability. If we cannot accommodate the request, luggage storage will be offered.
The Hotel's check-out time is 11:00am. A courtesy late check-out will be honored until 12:00pm based on availability. An extended check-out past 12:00pm will result in a half day charge based on the daily rate.
Cancellation Policy:
Reservations must be cancelled 72 hours prior to arrival by contacting our reservation desk. Reservations that are not cancelled within our cancellation window will be charged one night stay plus tax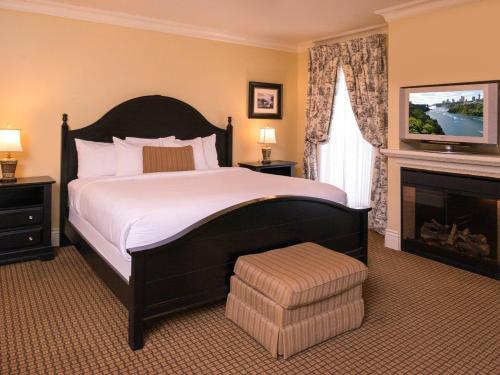 Cancellation: 72 hrs prior to arrival date
Check-in Time: 4pm
Check-out Time: 11am
Room Tax: 12%
100% Smoke free facility
Pet Friendly facility, $25 fee applies
Our Mission
The Niagara Crossing Hotel & Spa pride themselves above all else on the unsurpassed quality of service that we provide to our guests each and every day. Our goal is to have each and every guest who joins us here at Niagara Crossing to feel as if they are truly a member of our family. This can only be accomplished through the combined efforts of our staff members. The staff and management of Niagara Crossing have decades of hospitality experience in locations across the globe, and that experience combined with a personal commitment to Niagara Crossing quality of service result in an unparalleled environment for our guests and team members.